I've decided to shut Skylark down, for several reasons that I've thought long and hard about over the past few weeks, and which I'll explain in more detail further down — but first, I'm sure you have questions, which I'll do my best to address here. 
What's happening?
Skylark is no longer available on the App Store, and
as of

March 15th, 2018

, the server will be turned off,
and all copies of the installed app will no longer connect to your Nest or Honeywell Thermostat.
What should I do?
If you're a Nest user, I recommend you download and install
QuickControl
, another excellent geofencing app for smart thermostats, instead. I've partnered with Ramin and his awesome team over there to arrange for a special discount for you —
between now and

March 7th

, all Skylark users can get an unlimited license for QuickControl for only $1.99
 (normally $3.99).
QuickControl is a great little app which provides multi-user geofencing, and a widget (to quickly adjust your thermostat without launching the app), and is a member of the official
Works With Nest
 developer program, so you'll be well taken care of.
Unfortunately, after much searching, Honeywell users, there's no alternative app out there that I can recommend, so you'll have to make do with the native geofencing features on your model, for the time being. Sorry about that!
Either way, you should also probably uninstall Skylark =(

Aw shoot, I just upgraded. How do I get a refund?
If you upgraded to an Unlimited license for Skylark after December 1st, 2017 and weren't satisfied with it, please send me a note at help@skylarkios.com, and tell me the email address you used to login to the app — I'll make it right with a full refund.

Why is Skylark shutting down?
I'm glad you asked! There are a few reasons why I've decided to take this (admittedly drastic) step:
Decreasing feasibility of providing a stable service — Skylark relies on a solid connection to the manufacturers' APIs in order to reliably control your smart thermostat. Recent changes and hard restrictions around the way 3rd party apps are allowed to connect to these APIs have made it increasingly difficult to fulfill that promise in the way Skylark is currently built. When things work with Skylark, they work great, but when they don't, it creates a lot of friction and unnecessary stress in people's lives - so if it can't perform the way it's supposed to at scale, I'd rather not offer the service.

Mobile development cost — It's high. Too high, in fact, to afford implementing the many wonderful improvements and upgrades that many of you so kindly suggested, (and which I've always enjoyed hearing). As you may know, I'm not a developer myself, but the most frequent request I heard, for an Android version of Skylark, has repeatedly been quoted to me as anywhere from $35,000 - $75,000 by vetted, reputable developers. Skylark makes only a fraction of that per year, and this isn't a sum I'm able to justify personally financing.

I'm pursuing other projects — During my day job, I help software startups find ways to grow, and recently I've been wanting to double-down on this service, and expand the number of folks I can help with it. There are only so many hours in the day, and I've realized I need to narrow my focus.
How do you feel about this?
Of course, it's a sad thing to have to do, as I see so much potential in simple, effective utility apps like Skylark, but
I also feel incredibly grateful — I've learned so much from all of you while running Skylark,
 since I acquired the app in 2016.
From day 1, it's been so awesome interacting with the Skylark community — I never thought that a such a simple utility app could have rallied such a passionate, savvy and dedicated group of people around it.
Skylark's customers are the best, and it's been my pleasure to serve each of you.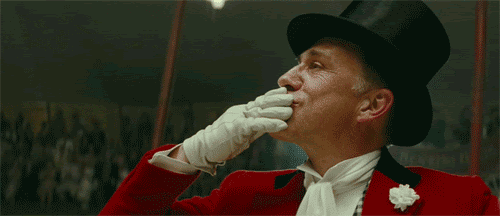 On to the next thing now, thank you so much for your support. Please
keep in touch with me on Twitter
, I'd love to hear from you!
Jason Amunwa, Owner & Farewell Bidder-in-Chief, Skylark